Upcoming events and workshops
My workshops & classes
I run regular workshops that follow a chakra based theme, working on one of the 7 chakras to connect us to ourselves and to the emotion and feelings that we experience through different body parts.
Please get in touch for my latest workshop information.
Upcoming Events
CONNECTING BACK TO EARTH YIN YOGA WORKSHOP. (Yoga LIfe Studio, South Street. Eastbourne)
Sunday 15 September 2019
14.00-17.00

Cherish this precious chance to slow down and soften with an extended Yin yoga practice .
The Yin yoga practice is centred around floor-based postures, which are held for several minutes using props as supports. Doing this practice for an extending time mindfully bending and gently moving, can be remarkably rejuvenating for our body and mind.
The element EARTH associated with organs spleen and stomach is a late summer and/or the transitional time between the seasons (the equinox and solstice).
The practice will finish with a mediation followed by Pukka tea and Vegan and Gluten free cake .
£25.00 early bird tickets available now until August 5th.
MORE EVENTS COMING YOUR WAY SOON
Classes UPDATE .. REGULAR AND COVERS
Weekly Classes
The Wellbeing Centre , Stone Cross, Pevensey, Sussex.
Yin/Yang Yoga Wednesdays @18.15 (1 hour) Drop in £8.50
Blocks available for £43 ( 6 classes) to be used in 8 weeks.
( NO CLASSES 7th & 14th August)
The Methodist Church Hall, Ninfield
Gentle Slow Yoga Wednesdays @ 10.30 (1 Hour) Drop in £5.50 (Suitable for Golden Yogis ) Price rise SEPTEMBER to £6.00
( NO CLASS 7th & 14th August)
The Yoga Life Studio , The Stables, South Street, Eastbourne
Chakra Yoga Flow Thursdays @ 17.15 ( 1 hour) £8.00 ( NO CLASSES 25th July-September 5th)
IN LONDON COMING UP ( please book these classes through 'Mind&Body App')
September
6th September @RetreatYoga Studio 13.15 (Charity Class )
22nd September @Dragonfly Brockley 17.15
8th & 22nd @ Sweaty Betty East Dulwich 9.30am (Free Class)
October 6th @ FH Space, Forest Hill "Find your Flow" Workshop 10-12.30 (£30)
November 24th @ Retreat Yoga Studio, New Cross 'Yin Exploration Workshop' 13.00-15.00 (£25)
PAST EVENTS
FEBRUARY 2019
YIN & YOGA NIDRA WORKSHOP
'GLOW' A MANIPURA CHAKRA WORKSHOP
THAT FASCIA FEELING WORKSHOP YIN & YOGA NIDRA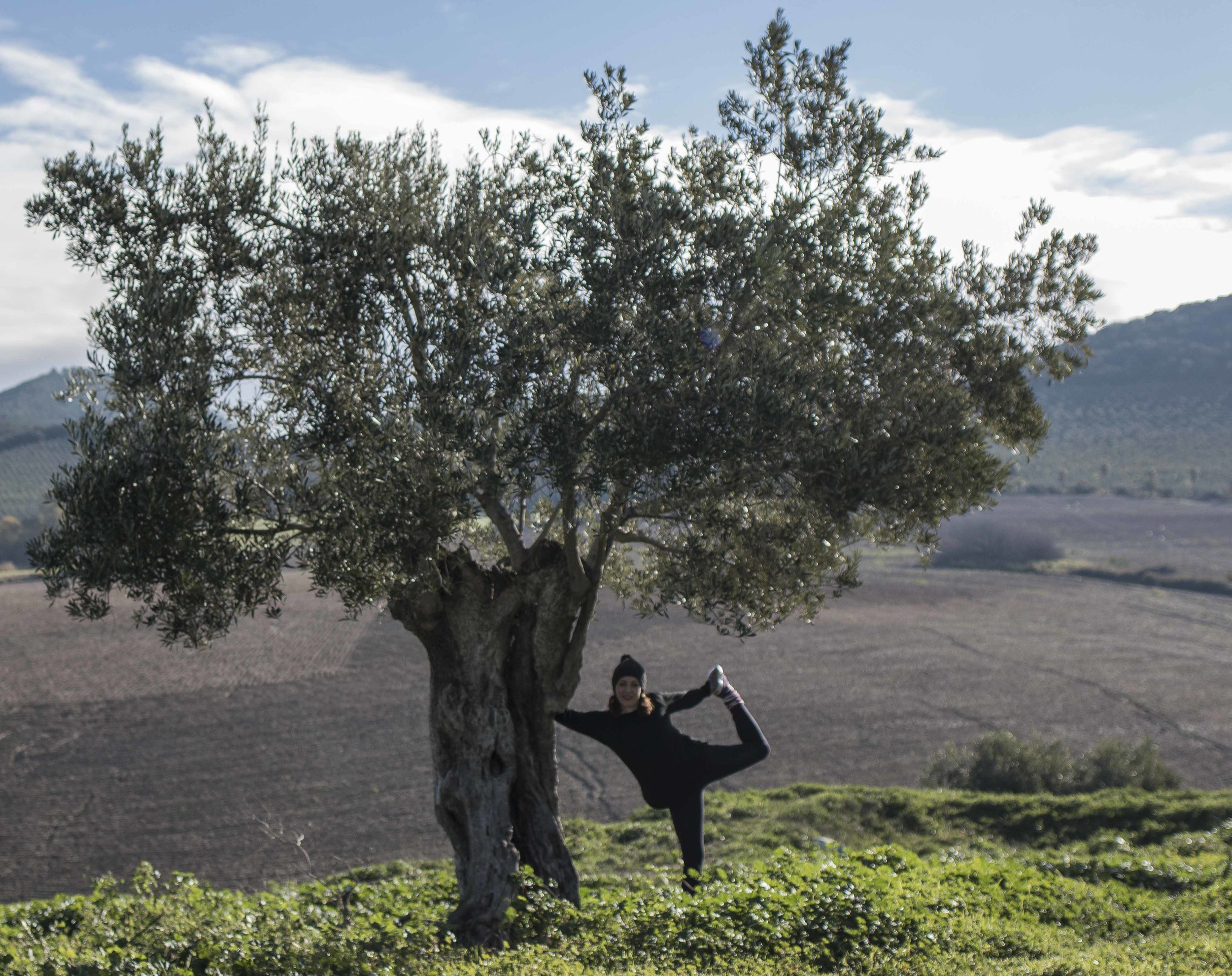 ROOTS & WINGS WORKSHOP MULADHARA CHAKRA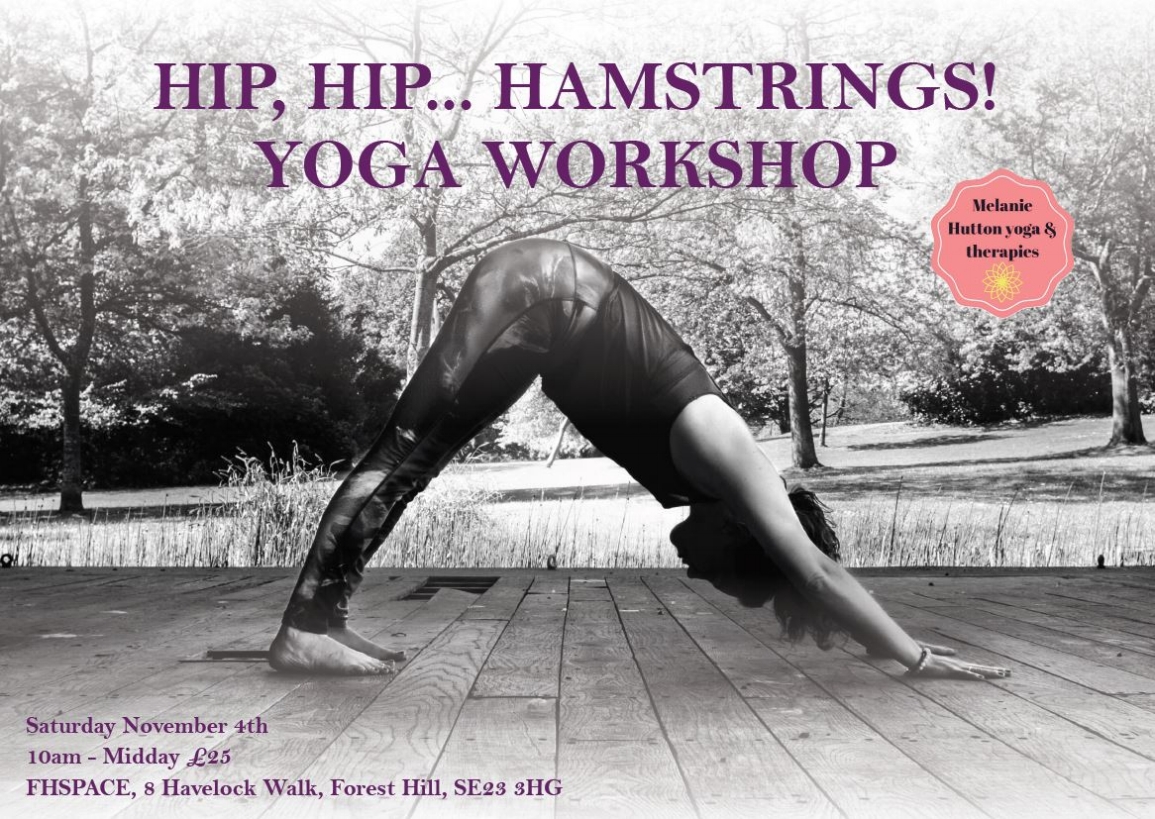 HIP HIP HAMSTRING WORKSHOP
SWADISTAHNA CHAKRA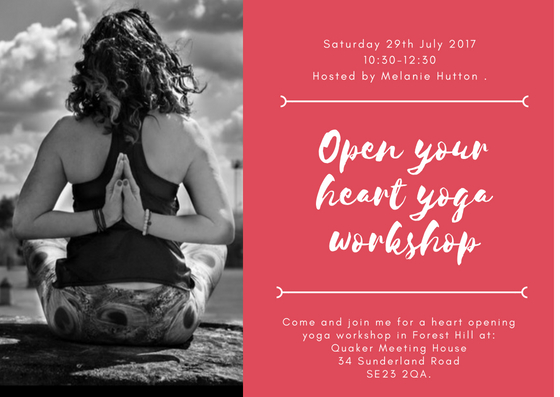 OPEN YOUR HEART WORKSHOP ANAHATA CHAKRA